Imagine a place where artists could escape the rhythm of their everyday life, at least for a while, only to find new inspirations. Where they could run away from the city hustle and immerse in the tranquillity of the mountain, only to find a bright, peaceful, and fully equipped printing studio.




Imagine a place that carries the aroma of nature, the sounds of crickets, and the freedom of walking barefoot into the grass. Where time moves ever so slowly, that one does not feel the need to check the clock. With mornings filled with birdsongs that state eagerness to start another new day. And evenings around the fire that whisper stories of a different time now almost forgotten.

In a tiny mountain village, right in the heart of Bulgaria, surrounded by greenery and quietness, this dream became true. The dream to create a place where artists could have the freedom to do what they enjoy, the equipment they need to make it happen, and the environment to get inspired and share that experience with others.

We called it Nopoint Atelier.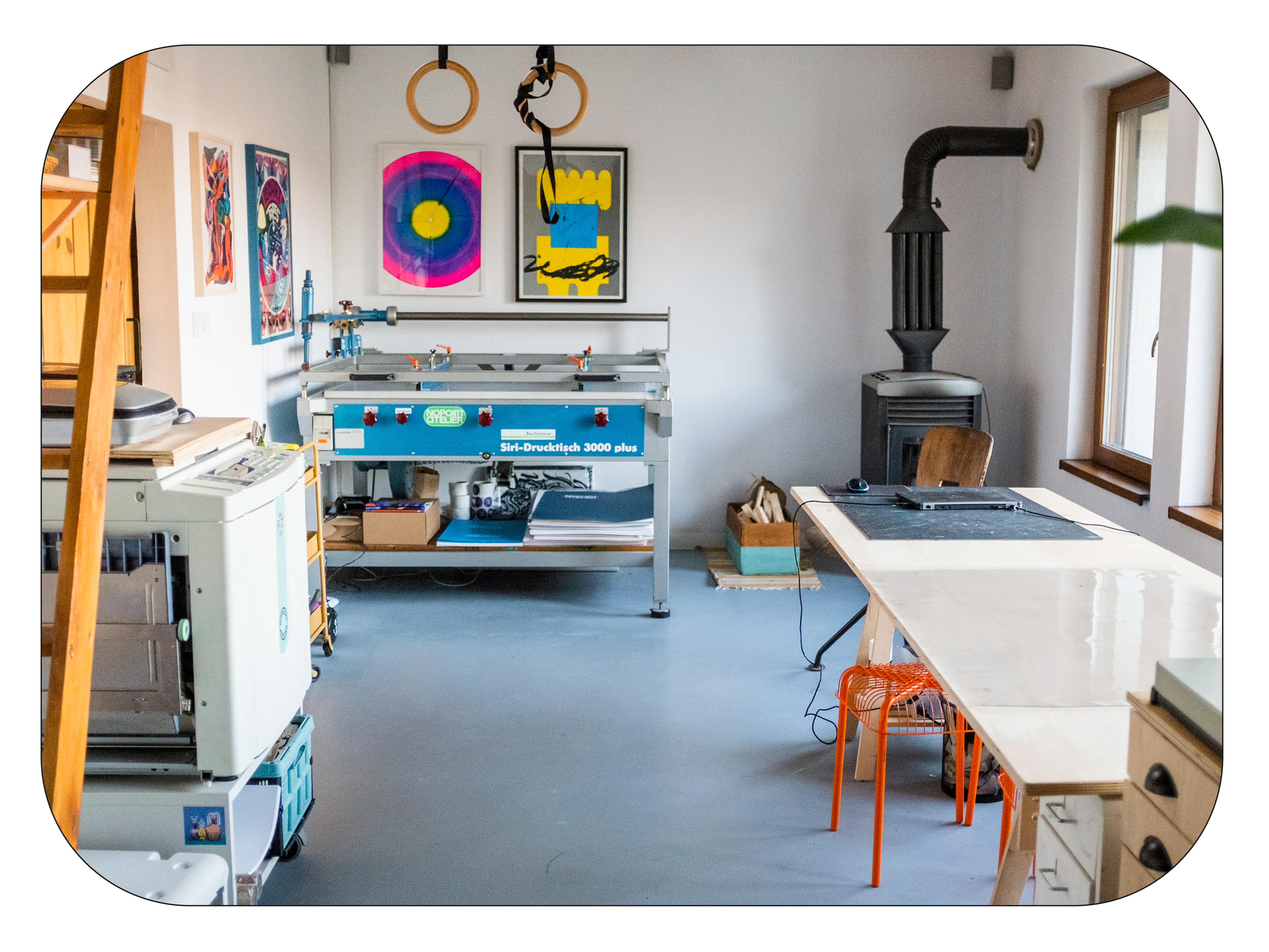 What was once an old barn in an almost 100-year-old village house, started a new life as a shared printing studio for artists. In 2016, the creator of Nopoint Atelier, Miroslav Zhivkov bought the house to create here a shared artists studio. It was decided that the old barn would be perfect for the purpose. A few people worked a lot and many people helped along the way to turn that old barn into a bright studio that could welcome artists from all around the world. A studio that could give them the space and equipment to create, develop their projects, and experiment with the techniques of silkscreen and risograph printing.

Nopoint Atelier is a shared studio for artists, focused on silkscreen and risograph printing. We are keen on helping artists to explore those techniques and enrich their artistic practices through the different programs that we develop - workshops, residencies, and collaborations.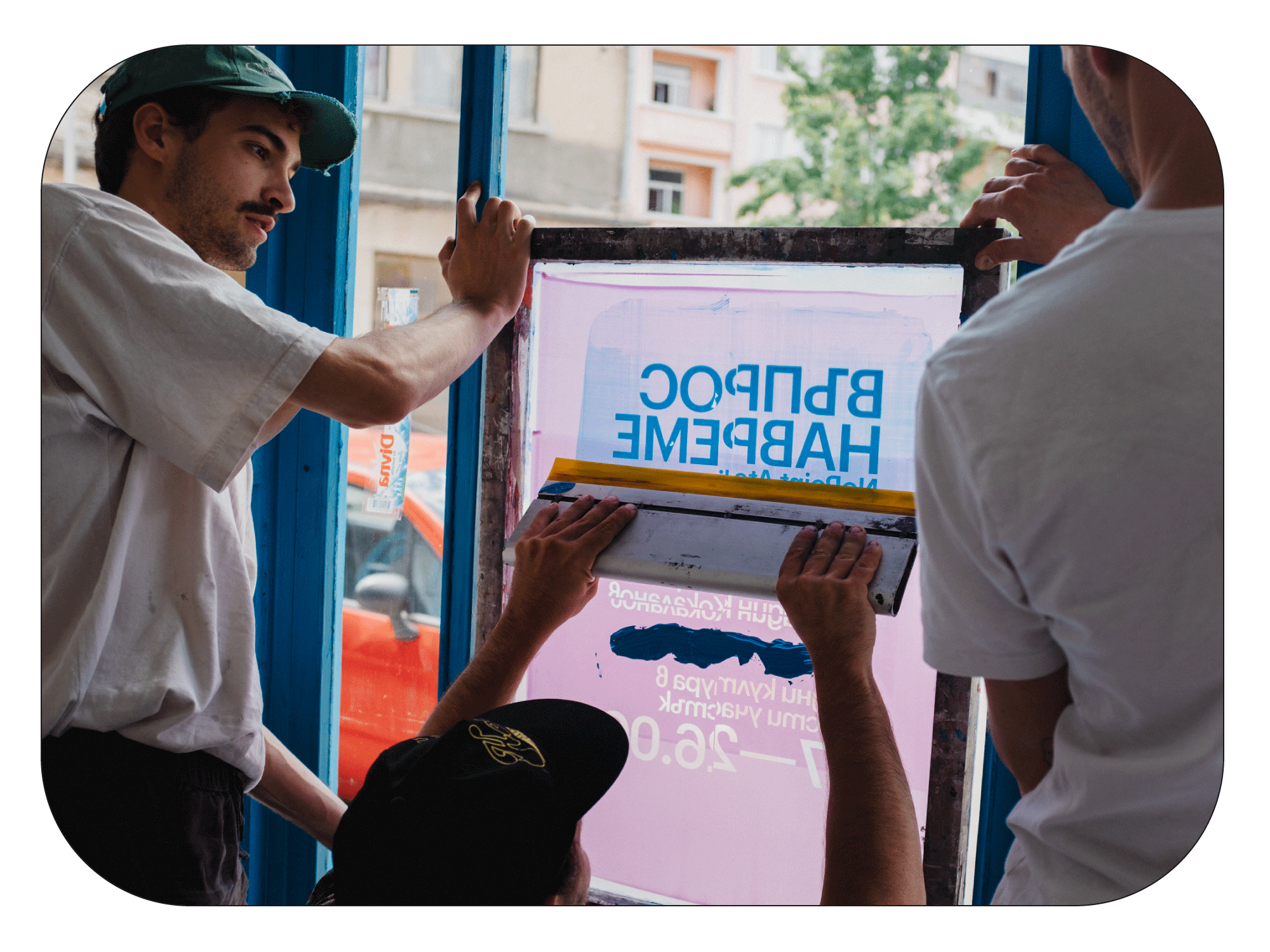 But most importantly, Nopoint Atelier is a place to get back to yourself, to get beyond yourself, to remind yourself of the drives that keep you going. A place to escape the routine and see a different perspective, while working on projects that require hustle but carry the joy of a job well done. To meet people passionate about printing, art, and creating. A place to come and take, but also a place to come and give. Where we share a portion of our time together, but also of our energy, knowledge, our ideas, and dreams. A place that many artists from all around the world have already visited. And when they left, they brought a part of it home, because they fell in love with it.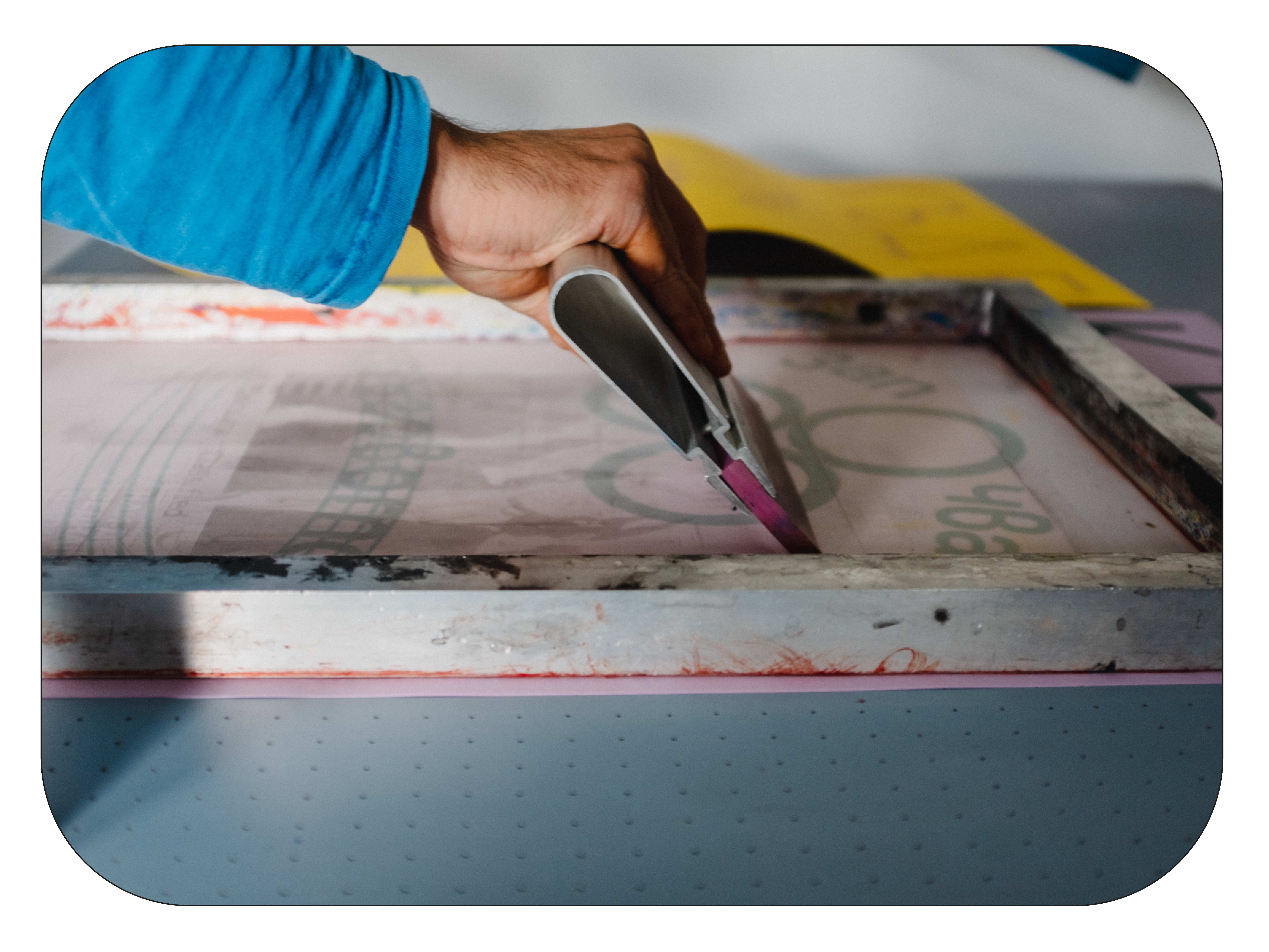 If you have a printing project in mind, get in touch and let us know about your ideas at our email: nopointatelier@gmail.com